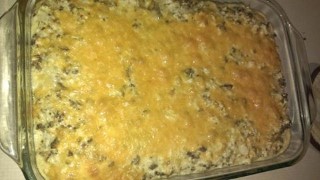 Here is a low carb, gluten free and keto friendly casserole that works for breakfast, lunch or dinner.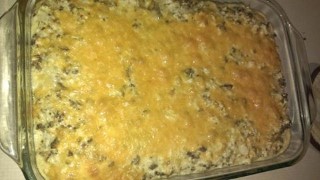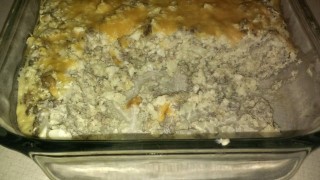 Ingredients:
1 lb bulk pork sausage (Gluten Free sausage)
1 whole cauliflower chopped into an inch or 1/2 inch cubes
1 - 8 ounce package of cream cheese or neufchatel cheese
2 eggs
1 ½ cup shredded cheese (monterey jack or something like that)

Instruction:
Cook the sausage and add it to a large mixing bowl and add the cauliflower to the mixing bowl .
Soften the cream cheese and then mix it with the eggs, seasonings, and the cream into a mixing bowl and whisk them with a wire wisk until they are smooth.
Pour the mixture into the large bowl and mix it well. Add the contents of the large bowl into a 9x13 pan and sprinkle cheese on the top.
Bake at 350 degrees for about 30 minutes.


If you want to make this gluten free, you need to make sure that the sausage is Gluten Free, and that the spices are also. The McCormick Red Top spices are all gluten free (for the single item spice). McCormick does a good job at listing what products contain gluten.
Save
Save