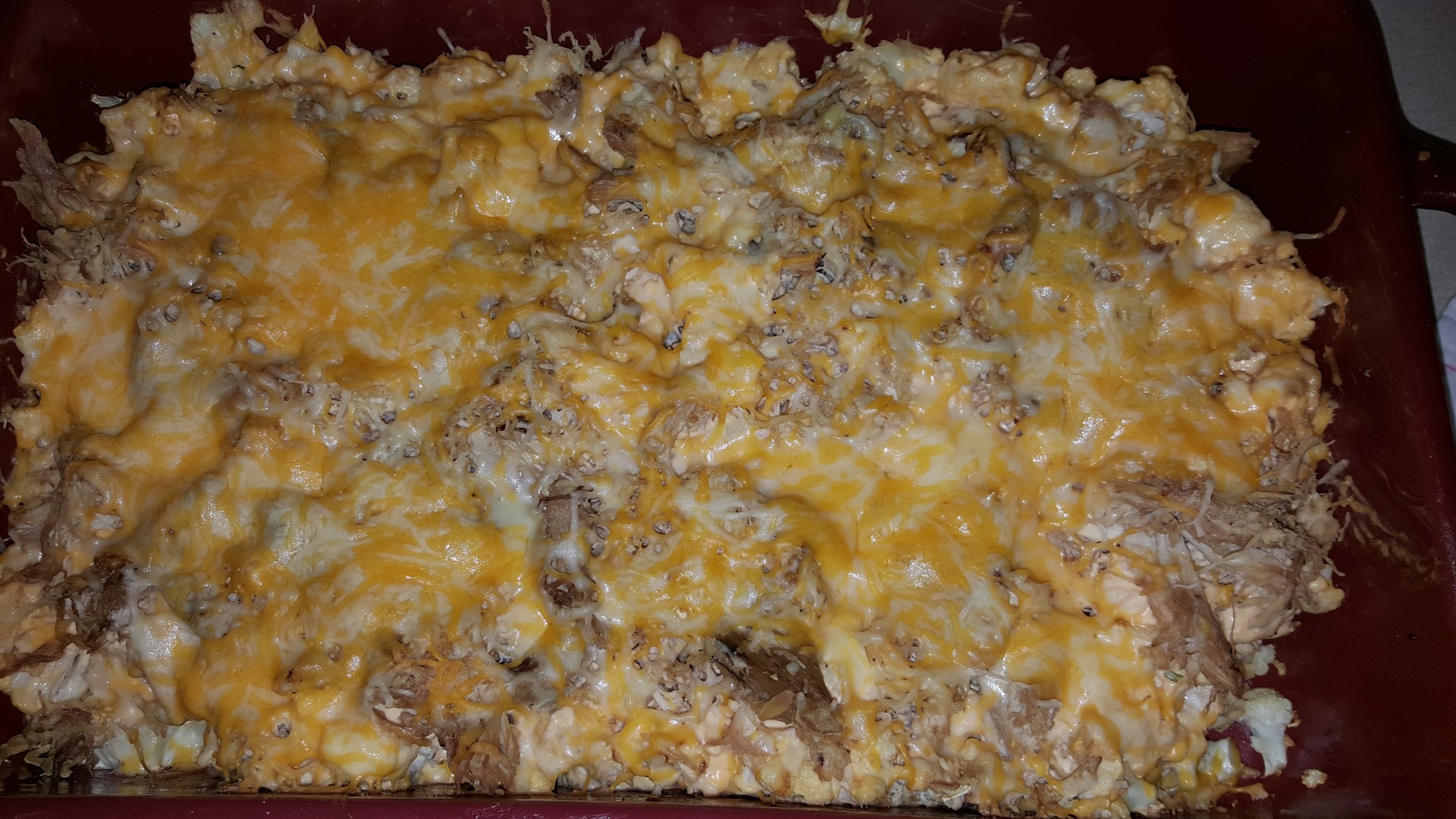 Here is a great recipe for some Gluten Free, Keto Friendly, Low Carb Buffalo Chicken Casserole.
This is not too spicy, it worked great for my 6 year old the other night and she loved it. I was not sure how it was going to turn out, but the casserole did not last long! The nice thing is that you can add more buffalo sauce if you need to, so you dont make it too hot for everyone else (after you serve your self up some)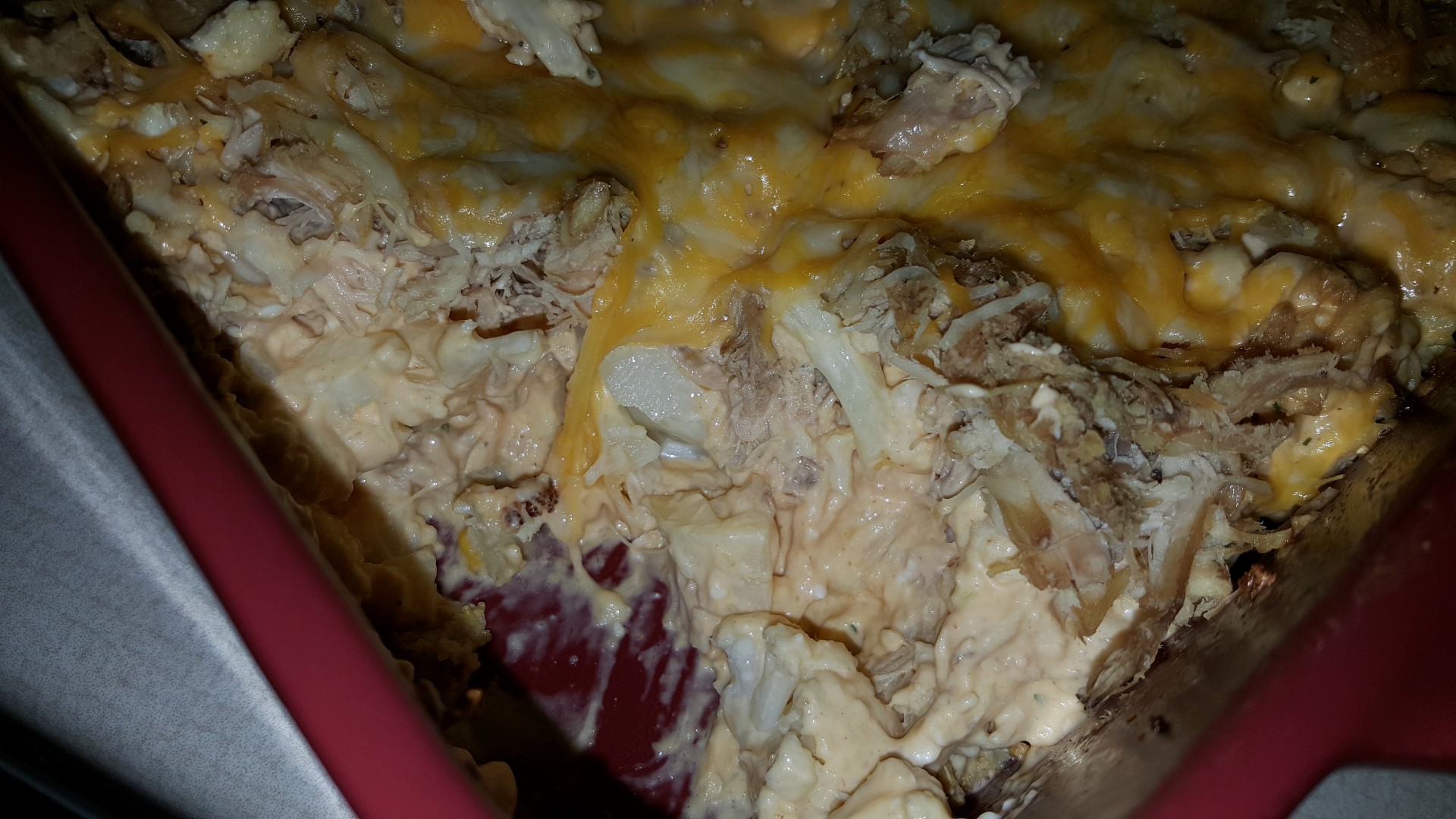 Ingredients:
1 head of cauliflower
1 - 1.5 packages of cream cheese (8 - 12 ounces)
1/2 cup of ranch dressing
1/3 cup of Franks Red Hot Buffalo Sauce
a bit of olive oil (can omit if you want)
handful of diced green onions
1-2 tsp garlic powder
2 or so cups of shredded cooked chicken
1/2 cup of bleu cheese
1/2 cup shredded cheese
Direcitons:
Preheat oven to 425 degrees
Cut up the cauliflower into florets and add them into a 9x13 pan
Drizzle some of the olive oil on the cauliflower (not needed) for a bit of extra flavor
Cook in the oven for about 15 - 20 minutes.
While the cauliflower is cookingin a bowl add the ranch dressing, the Franks Red Hot Buffalo Sauce, garlic powder and cream cheese.
Using a handheld mixer, mix until well combined.
Once the cauliflower is done cooking, reduce the oven temperature to 350 degrees and take the cauliflower out of the oven.
Add the cauliflower, chicken into the cream sauce and mix well.
Pour the mixture back into the 9x13 pan
bake for 15 - 20 minutes, or until the cheese is all melted.
At this point you can add the green onions if you want.
Watch this video on Daily Motion - http://dai.ly/x6hliwd