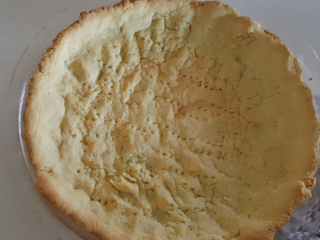 One thing about doing a Low Carb or Keto diet especially when you need to be gluten free is that you do not get to enjoy things that you used to such as pies.
To help combat that, here is a easy to make recipe that is Keto Friendly, Low Carb and it is also Gluten Free. Thisis an almond flour style pie crust and it almost resembles a graham cracker style pie crust in the way that it crumbles.
Ingredients:
Directions:
Preheat the oven to 350 degrees
Grease a pie plate
add all the dry ingredients into a bowl
Add the butter and either use a biscuit cutter or mix it until it looks like crumbs
add in the vanilla extract and mix well with a handheld mixer
add the egg and mix until it resembles dough.
place the dough into your pie plate and cover it with some saran wrap and press out the dough until it covers the pie plate.
prick some holes in the bottom so that the crust does not form large bubbles
bake in the oven for about 10 - 15 minutes.
Watch this video on Dailymotion - http://dai.ly/x6hywkx
Watch this video on DTube - https://d.tube/v/jmrados/cuamq7ym
Watch this video on YouTube -https://youtu.be/uV2RbaO_bYY