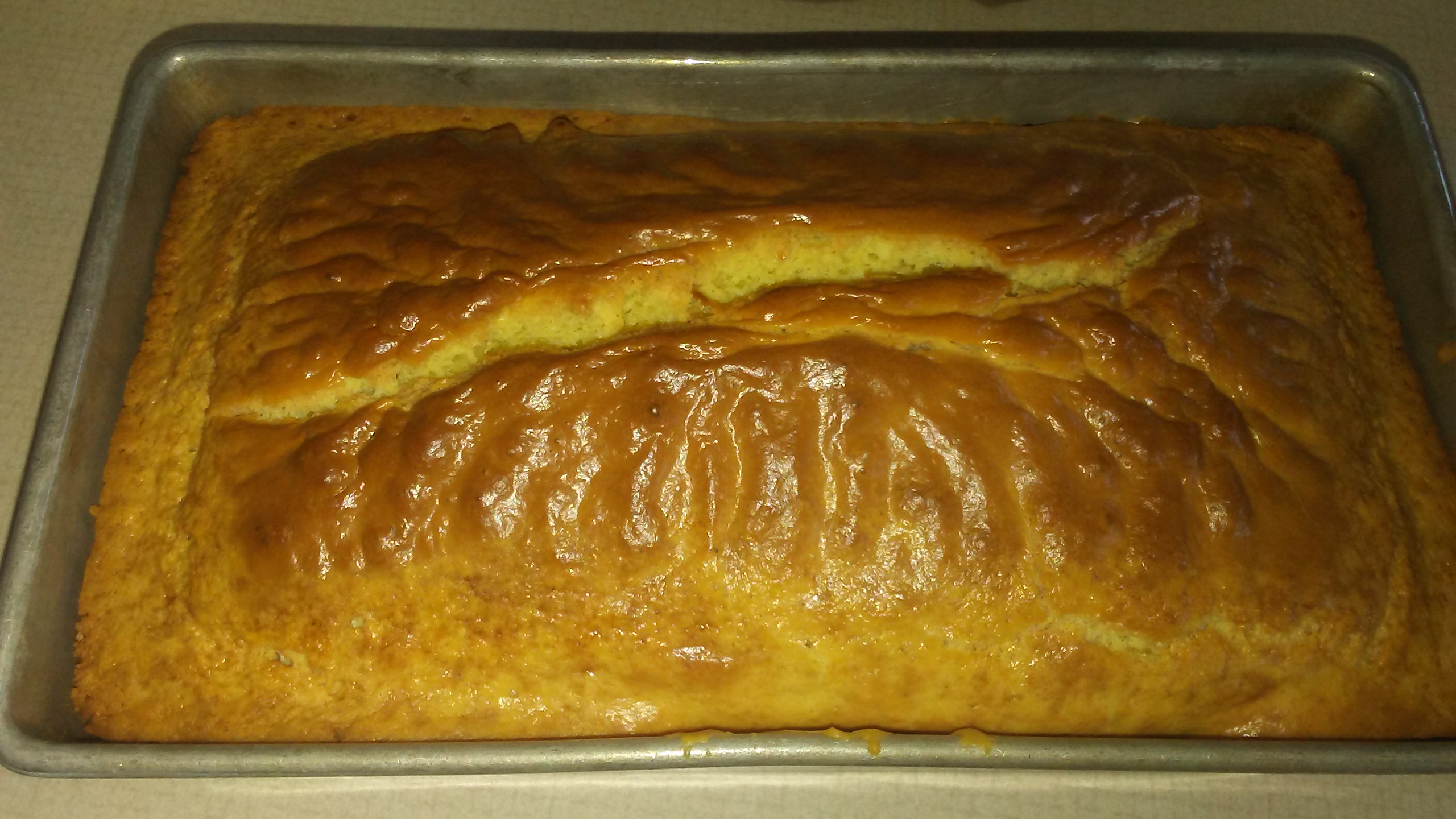 The other day my daughter wanted a cake (she is celiac) and I wanted one too, but I wanted one that was low carb to fit on my keto diet and also needed to be gluten free as well.
Here is what I wound up making that actually worked out quite well for the both of us. She was happy as she got to help out in the process with making the cake, and she also got to eat a good amount which she liked as well.
Ingredients:
Directions:
Preheat oven to 350 degrees
Grease a loaf pan
In a bowl mix the cream cheese, Splenda, sucralose or stevia and the butter together with a handheld mixer or a kitchen aid mixer until well combined and creamed.
Add the eggs and the vanilla extract and mix well until well combined.
Lastly add the Blanched Almond Flour and the baking powder and mix until there are no more lumps and again, well combined.
Pour into a greased loaf pan
Bake in the oven for about 1 - 2 hours. Check it after 1 hour and using a toothpick or knife check the center to make sure that the toothpick or knife comes out clean.
Cool and if you want to, you can glaze it or add a cream cheese frosting to the top.
Enjoy.
If you want to frost this with some Cream Cheese Frosting, here is a recipe
See the video below for full details on how to do this.
Watch this video on Dailymotion -http://dai.ly/x6hyyiw
Watch this video on DTube - https://d.tube/v/jmrados/krdbe27m
Watch this video on YouTube - https://youtu.be/wnTpvsazAOQ
And when it is all done!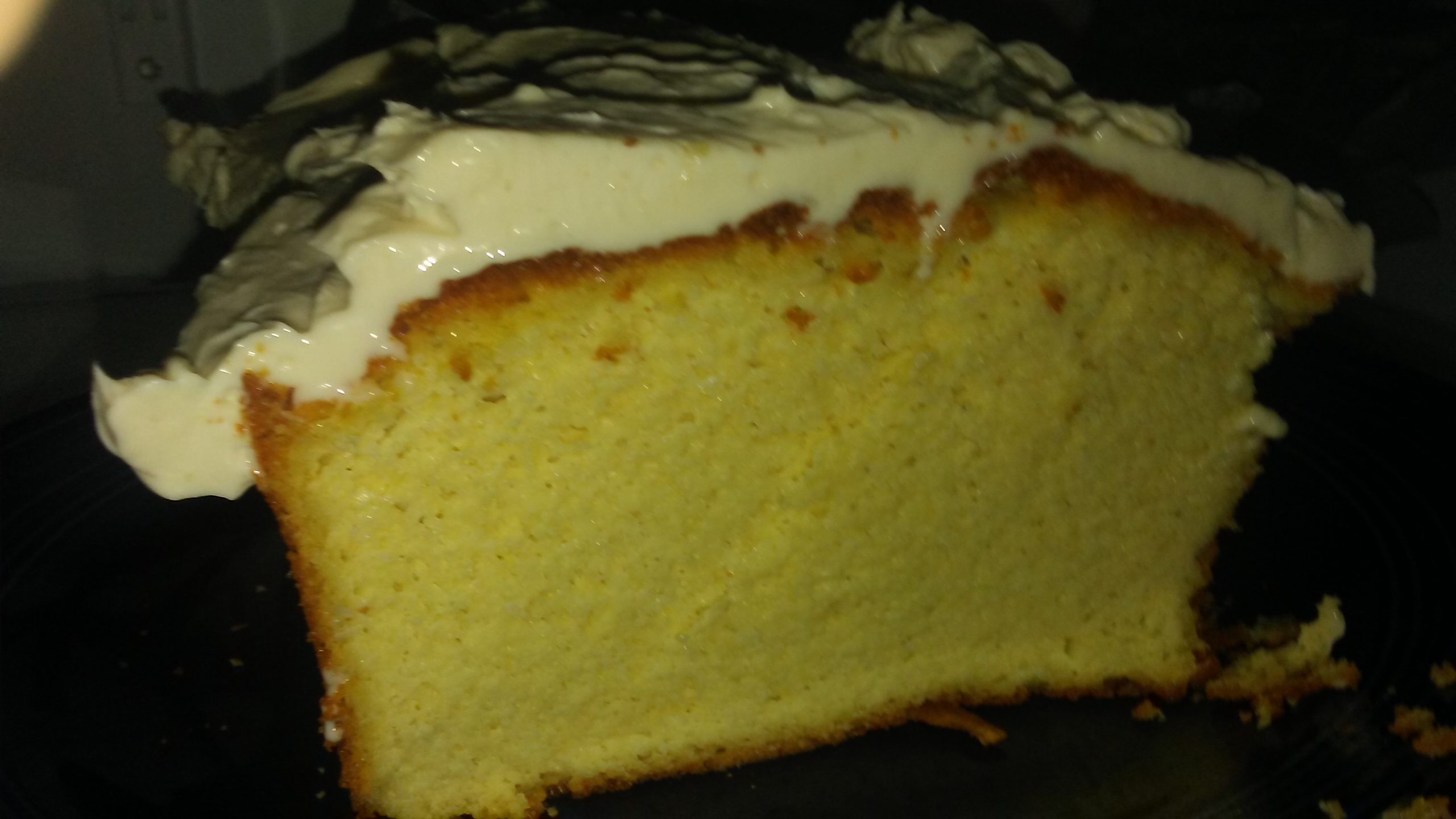 Using Splenda
Nutrition Facts

Servings

8.0

Amount Per Serving
calories

463

% Daily Value *
Total Fat

40

g

61

%

Saturated Fat

14

g

70

%

Monounsaturated Fat

5

g

Polyunsaturated Fat

1

g

Trans Fat

0

g

Cholesterol

234

mg

78

%

Sodium

353

mg

15

%

Potassium

74

mg

2

%

Total Carbohydrate

14

g

5

%

Dietary Fiber

4

g

15

%

Sugars

2

g

Protein

16

g

31

%

Vitamin A

18

%

Vitamin C

0

%

Calcium

15

%

Iron

12

%
Using Erythritol
Nutrition Facts

Servings

8.0

Amount Per Serving
calories

446

% Daily Value *
Total Fat

40

g

61

%

Saturated Fat

14

g

70

%

Monounsaturated Fat

5

g

Polyunsaturated Fat

1

g

Trans Fat

0

g

Cholesterol

234

mg

78

%

Sodium

353

mg

15

%

Potassium

74

mg

2

%

Total Carbohydrate

12

g

4

%

Dietary Fiber

13

g

51

%

Sugars

2

g

Protein

16

g

31

%

Vitamin A

18

%

Vitamin C

0

%

Calcium

15

%

Iron

12

%