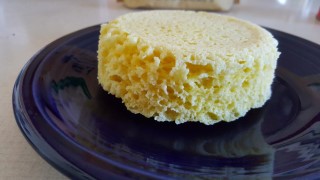 90 second bread, yep, I said 90 second bread.
This is bread that you can make in a coffee mug, a small pyrex bowl or something small like that.
It comes out to about the size of 2 english muffins that are stacked on top of each other, but this bread is spongy unlike english muffin bread. When in a pinch, this is super easy to make and the uses of this bread are almost endless.
You can add seasoning to the breadif you want to get rid of some of the eggy flavor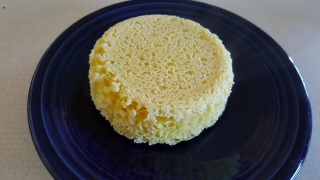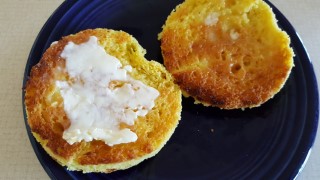 Here is how to make this versatile bread.
Ingredients:
Directions:
Grease a small pyrex bowl or a coffee mug
Mix all the ingredients into a bowl
Cook in your microwave for 90 seconds.
That was easy.
Watch this video on Daily Motion - http://dai.ly/x6hfp4d
Nutrition Facts

Servings

1.0

Amount Per Serving
calories

298

% Daily Value *
Total Fat

26

g

40

%

Saturated Fat

9

g

47

%

Monounsaturated Fat

2

g

Polyunsaturated Fat

1

g

Trans Fat

0

g

Cholesterol

216

mg

72

%

Sodium

1633

mg

68

%

Potassium

72

mg

2

%

Total Carbohydrate

9

g

3

%

Dietary Fiber

2

g

9

%

Sugars

1

g

Protein

11

g

22

%

Vitamin A

13

%

Vitamin C

0

%

Calcium

88

%

Iron

18

%