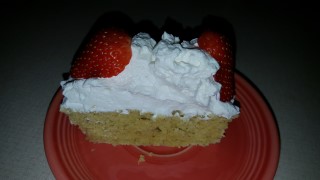 90 second strawberry shortcake, yep, I said 90 second.
This is bread that you can make in a coffee mug, a small pyrex bowl or something small like that.
It comes out to about the size of 2 english muffins that are stacked on top of each other, but this bread is spongy unlike english muffin bread. When in a pinch, this is super easy to make and the uses of this bread are almost endless. This is the same concept as the 90 second bread, but this adds a few different flavors to it and when combined with
You can add seasoning to the bred if you want to get rid of some of the eggy flavor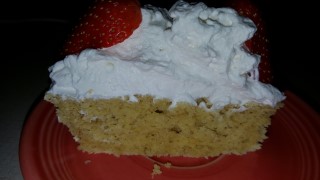 Here is how to make this versatile bread.
Ingredients:
Directions:
Grease a small pyrex bowl or a coffee mug
Mix all the ingredients into a bowl
Cook in your microwave for 90 seconds.
Let cool
Add low carb whipped cream to the top with strawberries if you wish to.